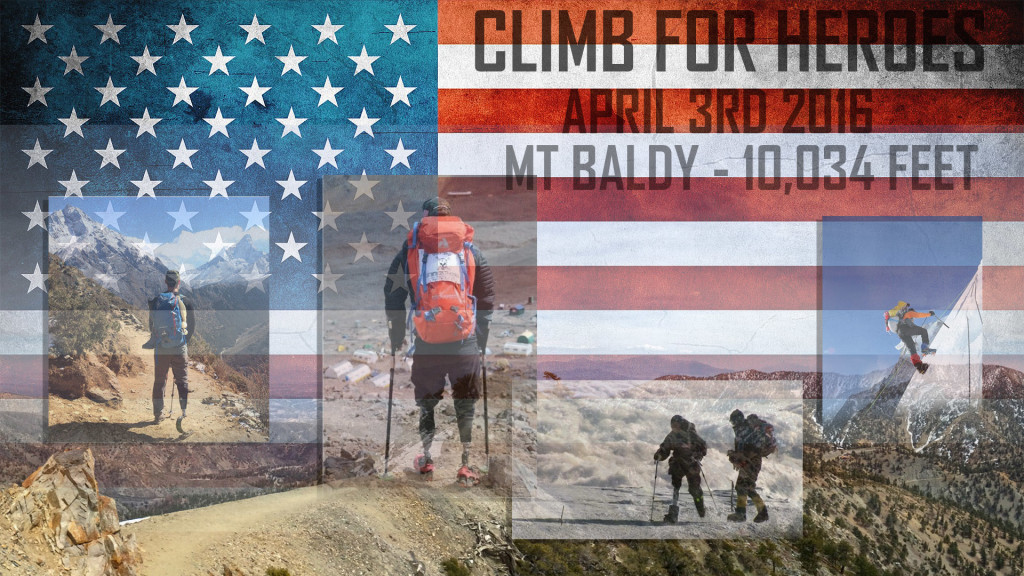 Climb for Heroes is coming April 3rd 2016. This is the 4th year this charity event has been held on Mt Baldy. The event is a 12 mile round trip hike from the MT Baldy Ski Area up to the top of Mt Baldy at 10,034 feet. The event is being held to raise money to send wounded veterans on life changing expeditions to some of our worlds tallest peaks. These trips help heal these wounded veterans both mentally and physically as they look deep inside themselves to find what it takes to conquer these peaks.
If you would like to join this event or donate you can follow this link here to the main page :   https://www.crowdrise.com/ClimbforHeroes
If you live in San Diego and would like to join my team and or donate on behalf of my team here is my link : https://www.crowdrise.com/bradspiess-ClimbforHeroes/fundraiser/bradspiess
This is a video I made from last years event. I hope to see you on the mountain.